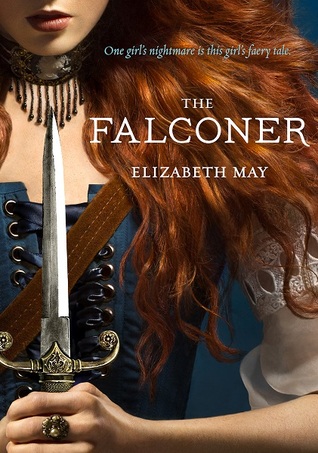 Set in a Steampunk Scotland, The Falconer is probably the best book I've read in 2017. In other Steampunk novels there's been less emphasis on the environment but in The Falconer the main character, Aileana Kameron, is deeply in tune with Scotland, with her nation. Because I have no time spent in Scotland I can only trust that the geography is true to that day. Rather than just name major cities, Aileana takes us on a tour of her neighborhood in both the rain and shine.
I kept forgetting that it was a Steampunk novel, even as Aileana was narrating. Not because it wasn't well done but because it became part of the story. Where in some books it's the emphasis, in The Falconer it's just…there. It just is.
One of the reasons I forgot that it was a Steampunk novel was because there was so much emphasis placed on the supernatural elements of the story. Fae, perhaps my favorite group of otherworldlings, are escaping where they've been held and it's up to Aileana and her partner, Kam, to stop them.
To learn that Kam was a Fae, early on in the book, came as a surprise to me, but only just. In the afterlight, it seems natural that this is how the story and the characters would play out. Who better to train this fair lady to kill the Fae than a rogue of their own kind?
Ah, the love triangles, possibly my favorite part of the novel was oh-so-juicy. While the way the story took a turn in this sense wasn't surprising, the character of the men she must choose came as a total shock to me, when the second gentleman was introduced.
As a reviewer I know I should have paid more attention to the writing but that's just the thing: I didn't. I didn't pay attention to it because it flowed down the stream and took me gently along with it.